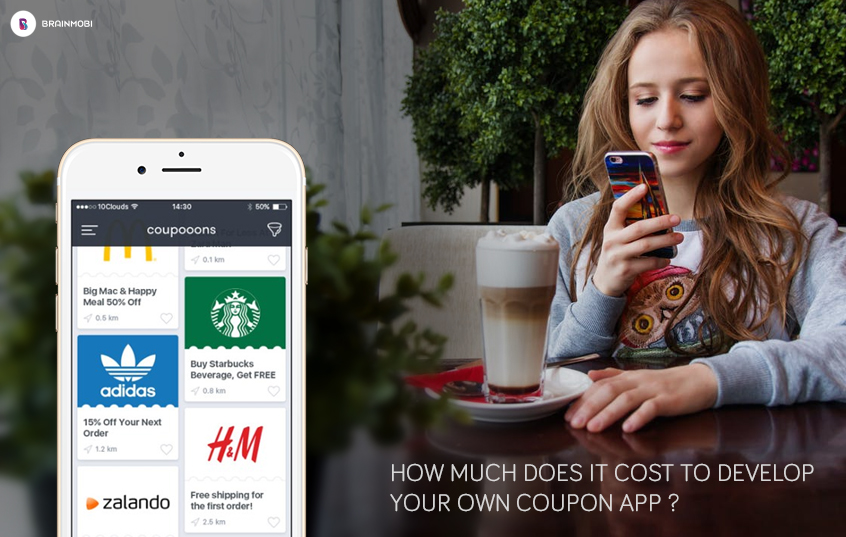 Before discussing how much it would cost you to develop your own coupon app, let's discuss what a coupon app does and why developing your own coupon app would be a good idea.
Ever came across "Deal of the Day"? For people who like saving money(which is most of us), this deal is something to look forward to. These are digital coupons providing some sort of discount offered to users which reduce the amount the user has to pay for the service or product. This financial discount can be used by the user while using a service or product. These coupons are made available to the users in a great many ways. Mostly, though, you'll find these coupons in the form of promotional codes and voucher codes sent via emails and SMSes.
This marketing strategy is used in a lot of companies to increase sales. Web development is widely growing along with mobile app development companies with the help of these coupons and deals. Apps like Paytm and Groupon are good examples of coupon apps. Researches have shown that companies which offer coupons and vouchers have experienced a growth of about 12% annually. Also, the apps and sites offering coupons and discount codes have more traffic.
At its core, every mobile coupon app serves the same purpose which is to provide the customers lucrative deals throughout the year so that they don't have to wait for the big sales happening a few times every year. Being highly effective, every brand is going for coupon apps for selling products and services. Due to incremental traffic, this form of marketing is quick and effective. It is an easy and quick way for marketing brands and to increase awareness about the brand since it helps in increasing market reach.
Let's discuss how these apps benefit the users and businesses to know more about why you should go for developing a coupon app:
For Users-
It saves money
It exposes the users to every deal, no matter what kind of deal it is
It gives users fairly good deals every day instead of end of season
It is easy to redeem and apply coupons
It makes shopping more cost effective and interesting
For Businesses-
It leads to more purchases
It helps in boosting engagement and brand awareness
It helps in retaining users
It helps in building loyalty
It helps businesses in getting a cutting edge over competition
Wondering how to get started with your own coupon app? Let us help you with it. We are a leading coupon app development company. Our team of top coupon app developers have a deep knowledge about coupon app development and know how to make your app stand out from your competitors. Connect with us at sales@brainmobi.com to make the coupon app of your dreams.
Given below is a table to give you a fair idea of approximately how much it would cost you to develop your own coupon app with us: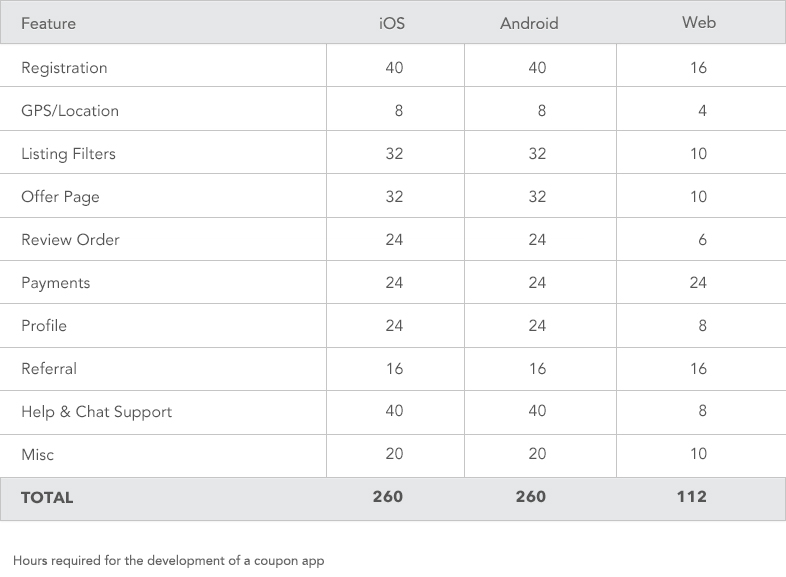 Found this helpful? Chances are that others might too, so share as much as you can. Let us know your thoughts on the post in the comments below.
---