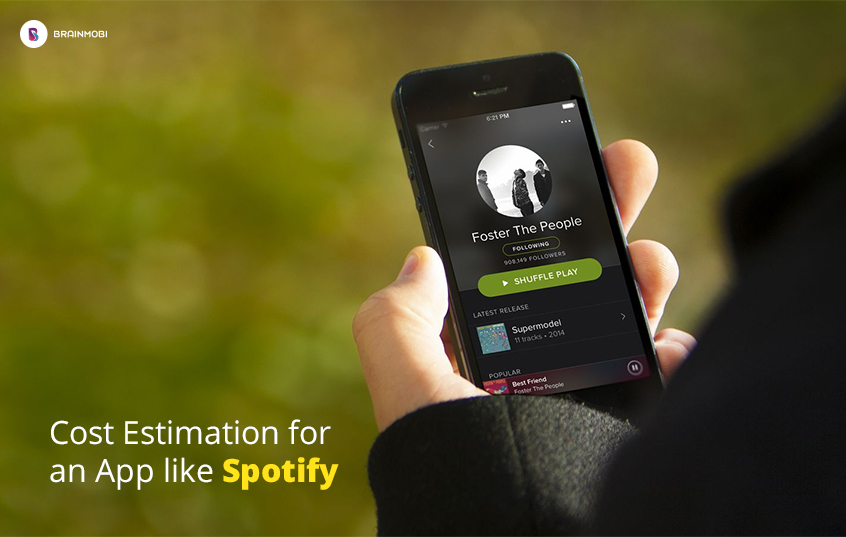 According to the statistics, about 140 million active users listen to music on Spotify, and about half of them are paid users. We're talking about the app that claims the throne of the music streaming business, after all.
In a time when we're always running short of space on our mobile phones, music streaming apps save us a lot of trouble. Gone are the days when we used to keep hundreds of songs on our mobile phones, using up all its space.
Music streaming apps are not only beneficial for its users but also for the music producers who spend a considerable amount of money in making the music. Earlier, due to piracy, much of the music found in the mobile phones of users used to be pirated. This costed them a lot of money. With the music streaming apps, however, music industries could save themselves from piracy since all the music streamed is paid for by the app.
Makes you want to step into the music streaming industry with an app like Spotify? Not sure about the cost? Here's an estimation based on the features of the app:
Facebook Authorization
Time Required: 36 hours
Much like Spotify, you would need your users to register on your app to enjoy the benefits you have to offer. Users find the process of registration a bit boring and hence avoid registering at all. However, if you provide them with an option to register with the help of Facebook, they would definitely register themselves on your app. You can then use their information to recommend them songs which they would prefer to listen based on their activity on Facebook.
Android: 16 hours
iOS: 16 hours
Backend: 4 hours
Profile Management
Time Required: 40 hours
Every user should have a profile. In Spotify, this profile contains information about your playlists, followers and those you're following. The profile section also contains information about the recently played artists. Yet another feature you would find in the profile section is the feature to find your friends on the app. You can use this feature to follow what your friends are up to, as well as what featured accounts are up to.
Android: 16 hours
iOS: 16 hours
Backend: 8 hours
Settings
Time Required: 280 hours
Settings is one of the most time-consuming modules of the app. You have multiple playback options, the option to connect to a device, a few social options, tweaks in the music quality, notifications, ads and the regular about section giving you information about the version of the app, its licenses, terms and conditions, privacy policy and support. Apart from that, there are options for deleting cache and saved data, as well as logging out.
Android: 120 hours
iOS: 120 hours
Backend: 40 hours
Library
Time Required: 60 hours
This feature contains all playlists, stations, songs, albums, artists, and shows that you could possibly want to listen to. Apart from that, this section shows all of your recently played playlists, stations, songs, albums, artists, and shows.
Android: 80 hours
iOS: 80 hours
Backend: 32 hours
Premium Services
Time Required: 32 hours
Much like Spotify, you would need to allow the users to opt for premium services on your app. If you wish to have premium services, you would need to make sure that the users can get an idea of the premium services while using your free service so that it compels users to go for the premium services.
Android: 16 hours
iOS: 16 hours
Now that you know how much it would cost you to get an app like Spotify developed, start finding the right mobile app development company to develop it for you. BrainMobi is one of the top mobile app development companies with a proven track record of developing amazing apps which are loved by all. We have a team of mobility experts who cater to every single requirement of yours. So send us an email at sales@brainmobi.com for a free quote on your idea!
---