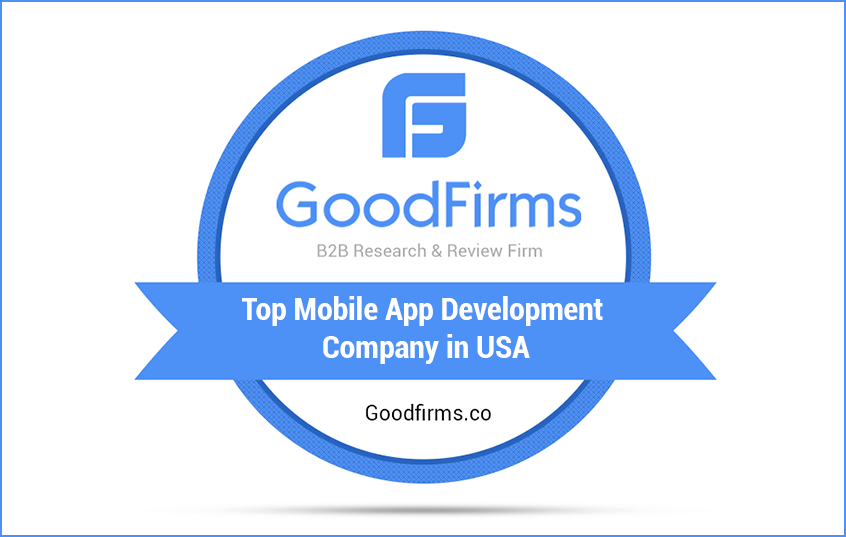 Mobile apps are the new cool for any kind of industry today! No matter what business are you in; whether it is a restaurant or hotel or travel & tourism or garments or ornaments & accessories or movie ticket booking etc. The best way to smoothen your buying process for your customers or clients is through light weighted mobile apps. They function fast, complete transactions faster and gather user satisfaction the fastest! One brilliant idea integrated into a small mobile application has the potential of making tremendous profits and it is a fact no one can deny.
BrainMobi is headquartered in Noida, India and is on a mission to provide next-gen mobile solutions to entrepreneurs and SMEs. The company focuses on catering the users with the apps that are best in breed comprising of high-resolution pixels and depict speed. BrainMobi's gushing reviews with an awe-inspiring portfolio have earned the company a proud space in the Top Mobile App Development Companies in the USA at GoodFirms.
GoodFirms is a pioneering research and review platform that helps service seekers find the best companies providing mobile app development services across the globe. Each participating company gets evaluated on the basis of three major parameters – Quality, Reliability, and Ability. And some important factors like market penetration, portfolio, reviews, experience along with their development and design quality make up for their global rank.
The research at GoodFirms shows that BrainMobi's client focus is entirely on small businesses with mobile app development as their prime service apparently. Their key clients that can vouch for receiving the best in class mobile app services are National CSR, Indian Institute of Corporate Affairs, Timekeeper bank, Floyd, Hometurph etc.
GoodFirms has also eyed the company's rainbow-like industry focus which demonstrates their varied market penetration and choices of projects enhancing their next-gen skills. Additionally, BrainMobi's app building practices with latest technologies are what make the asset investments in the company worth for their global clients.
Therefore, with no surprise, BrainMobi has also been confidently included in the list of Top Web Development Companies in USA as well as Top Software Development Companies in USA at GoodFirms.
Have a glance at some amazing reviews of BrainMobi at GoodFirms:
"BrainMobi participated in the entire design and development of the app. Their understanding of the project is highly appreciated. In addition, the ideas their team discover help in minimizing the risks associated with the project."
• Deepak Jha (Head of Marketing and Technology at Hometurph)
"Not only did they heed to every requirement of ours, but they also suggested improvements in our idea which made it even better. They are not only skilled but passionate for their work as well. If we happen to expand to other domains or need to get another app built, we would certainly go to them again."
• Nayif Aljaber (Electronic Engineer for Qatar Civil Aviation Authority)
BrainMobi does not just take up ideas and implement them to satisfy their clients. The company put in their passionate work hours for every project they come across and makes it technically successful. Keeping the clients in a loop and moving forward with an informed decision is what makes the app a replica of their imagination.
About GoodFirms:
GoodFirms is a maverick B2B research and review firm that aligns its efforts in finding the top mobile app development companies delivering unparalleled services to its clients. GoodFirms' extensive research process ranks the companies, boosts their online reputation and helps service seekers pick the right technology partner that meets their business needs.
---