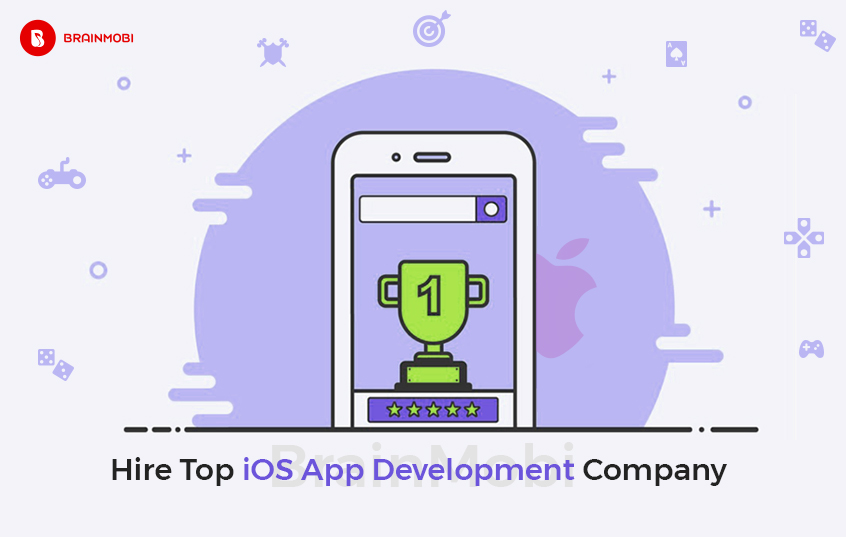 Apple has reformed the portable gaming section by offering a remarkable platform to make gaming applications on iPhone and iPad. According to a study it has been found that games are the most downloaded applications on the Apple App store on both iPhone and iPad. Among them, 33% of all apps downloaded on iPhone are games, whereas if we talk about iPad, 48% of all apps downloaded are games. This exhibits the capability of reach and incomes of recreations on iOS and it's set to become throughout the years as iOS shows signs of improvement.
We develop the most engaging iPhone and iPad games in the world
In the race of developing world class gaming applications for iOS platform, BrainMobi has set up a best in class iOS game development company in India with the help of some of the best iOS game developers. We have started this domain to support the American, European, Australian Asian and Dubai based customers to help them convert their game app idea into reality. We take your idea from scratch and change them them into kick-ass application with awe-inspiring designs, adaptable innovation engineering with client experience at the core.

BrainMobi is a full stack iOS game development company in India with sales offices in USA, UK and UAE developing apps and games for all genres of iOS, viz, action, adventure, arcade, card, strategy, trivia and sports. We understand your business requirements and follow agile development methodology from start to launch that includes analysis and wireframing, full UI design (including graphics, animation, environment, and character design), development and testing.
5 Best iOS Game Development Tools & Engines Used By BrainMobi
Cocos2d

, open-source framework

Corona SDK

, software development kit on OS X

SpriteKit

, 2D game development framework

Unity

, open-source game development engine

CryEngine,

open-source framework
The team also have an in-depth knowledge about latest graphics and animation technologies including integration of accelerometer for motion sensing, gyroscope for orientation, and many more.
You Desire, We Develop – Hire Top iOS Game Development Company
If you're trying to find out the best iOS game development company in Noida, that can help you to convert your dream idea into a full functional product, then your BrainMobi is one such company where your search ends.
At BrainMobi, we join hands with our clients right from the very first day to get to know our clients much better. Moreover, we always ensure that every mobile app that we develop must be designed beautifully so that the users can achieve the best user experience while playing games.
We endeavor to incorporate the accepted procedures of game development while keeping everything in accordance with Apple rules, structure and libraries for best execution and engaging gaming applications. We are experts and know how to develop and optimize game for different devices. We are a leading mobile application development company offering custom application development services at affordable prices.
iOS Game Development Services Offered By BrainMobi
2D/3D Games

Unity Games

AR/VR Games

Single and Multiplayer Games

Educational and Entertainment Games

Game Character and Environment Design, Animation and Modeling

Support and Maintenance
We at Brainmobi, can help you to take your idea to the market by converting it into a meaningful application. We help you in conceptualizing your idea, designing great UI and development of application, and deploy it to app stores. Here are some of the reasons to select BrainMobi.
★ 250+ Apps Developed & Marketed
★ 80+ Happy Clients
★ 70+ BrainMobians
★ 1000+ Journals Published
★ 88% Client Retention Rate
★ Featured on the Best Known Mobile Platforms
★ Rated as the Top Mobile Application Development Company, 2016 by Silicon India.
Got an idea! send an email on sales@brainmobi.com and request for a free proposal.
Liked our blog? Share your thoughts in the comments section below and get in touch with like-minded people.

---