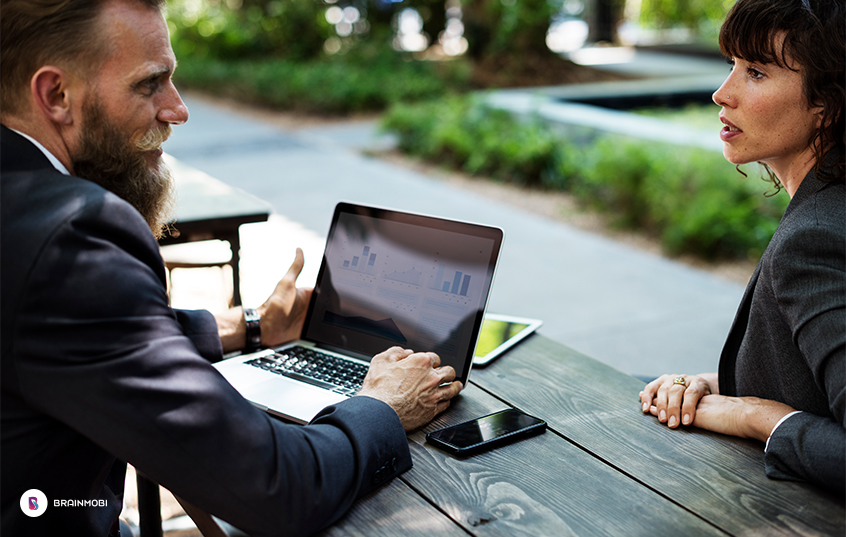 The term 'Appreneurship' has been gaining popularity among mobile enthusiast looking forward to join the band wagon of mobile frenzy world. There is no doubt about the fact that mobile apps have become an integral part of our lives to carry out tasks ranging from minor to major or personal to professional. Point to be noted that mobile has made Millennials become much more familiar and sound with digital disruption, which was not the case twenty years ago. All thanks to the ongoing evolution of mobile app development. From business owners to budding entrepreneur, all are going mobile to highlight their presence over the world through ever popular medium of Mobile apps. Before you step ahead and explore your entrepreneurial instincts and join the battle to become the ultimate Appreneur, gain familiarity some areas of concern highlighted below:
Basics of Mobile App Development
In a recent study, it has been found that Appreneurs with no understanding of mobile app development are prone to more difficult time in collaborating with the team of developers and other mobile experts. On the other hand, entrepreneurs with a basic understanding of mobile app development as an approach could render his input to evolve the process to many folds. Apart from that, there are a number of other things which need to be considered before you start as Appreneur. First and the foremost step is to select the correct platform. Let us look at some of the things you need to consider when you decide you need an app for your business and which category your idea falls under:
Consumer App that has the potential for mass acquisition
Enterprise mobile app for simplification of business processes.
Modernization of an already existing app
Migration of a web-based application to a mobile App
Depending on the category your idea belongs to, prepare a well-defined plan to develop and market your idea in order to leave no scope for mishaps. To execute the plan, the following need to be taken into consideration:
Purpose Behind Developing the Idea
Before you stuck and realise that the purpose you have been working on has no sound to make, its recommended to take an insight into the whole business plan and be answerable to following questions:
Why do you want to develop the idea?
How your idea is different from other million of apps available online?
How long are you planning to hold the fire of Appreneurship on to spark the realms of existing market with your mobile app?
How you are planning to bring innovation across your app?
What would be the marketing strategy to make your idea become aggressively popular like WhatsApp, Facebook, Twitter to name a few?
Above questions will make you realise that no matter how easy it sounds, mobile app development is no cakewalk. Moving on further, this blog will surely render the great understanding of mobile app development and your choice to become an Appreneur.
Targeted Functionalities in Your App
Chart out the number of functionalities to make your app experience crisp and unforgettable for users. Seek help from a professional team of developers to bring mind and should to your idea with their expertise and market knowledge. Top mobile app developers recommend keeping the drama around functionalities to minimal so that user can get a chance to evaluate the innovation quotient in your app.
Right Selection of Development Team
The most crucial aspect which can either make you or break you as an Appreneur in the market. The Right Choice for the development team to evolve your notion into the flourishing app will be playing a vital role throughout your Appreneurship journey. Make sure that the chosen app development team has a clear understanding of design and usability. This will enable the team to create an app that is able to do the intended without any hindrance. It is important to build an intuitive app to grab users' attention to taste success in full swing as an Appreneur.
Enhance and Improvise
The practice to evolve existing functionalities in your app will keep the users engaged and involved like ever. Consider user feedback as your ultimate guide to help bring the demanding change. It is important to enhance and update all the existing features in your mobile app to keep making the users feel more comfortable with your idea. Understanding user perspective and demand will help you get an insight on how to improve your app.
Release Frequent Updates and New Features
Keep on updating the mobile app with new features as the market evolves. Slowly introduce the features that were left behind in the initial design. Push notifications and other popular modes to interact with the users are quite prevalent among top mobile app development companies. At BrainMobi, mobile experts believe in exploring different colours of user behaviour and accordingly offer business centric solutions to enhance user retention and the number of downloads with positive reviews and ratings.
Marketing your App
Apps can't sell themselves so you have to choose the correct marketing platform for your mobile application. No matter if you think that you have developed the best app in the industry, it is useless till you get users for your app. To expand the list of your app users, you need to do the extraordinary marketing of your app so that it comes in the sight of people and they start using your app.
These days marketing is directly related to usage increase of any product. Better the marketing of your app will be, more users will be downloading and using your application.
Can't wait to join the ride and explore your Appreneurial skills? Get us involved to help you enjoy your ride and bring laurels and success home.
Share your ideas here
---