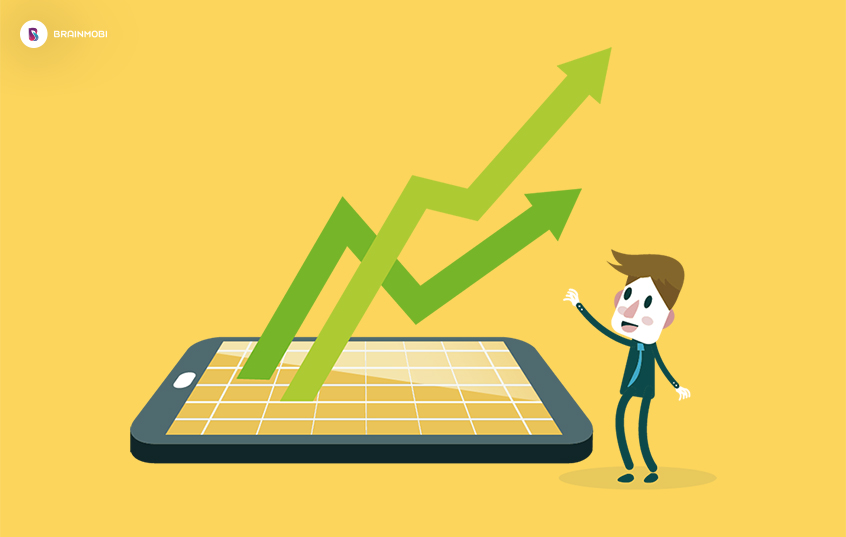 So you have successfully set up a business, or already own one? How does growth sound? Awesome, right? It is highly achievable and isn't remotely as difficult as you perceive it to be. All you need is a mobile app. But just any mobile app wouldn't do. Your app should be focused and must inform the users about all of your products and services while being easy to use. Your app should also be secure and a sight to sore eyes. The looks of the app matter as much as the content does. Strike the perfect balance and you would have a mobile app that would help your business grow into something a lot bigger than what it currently is. How exactly does mobile app development drive business growth, you ask? Here's how:
Branding
Every business has an objective of becoming a trusted name in the industry, and that is all that branding involves. Apps help in branding by letting customers look at your logo and/or slogan almost all the time since people use their mobile phones a lot and even while switching between apps, they might come across your company's logo present on their screens as your app's logo. Or they might simply use your app. Whatever the reason may be, they would surely remember your company when they need your products and services, thus ensuring business growth. Don't believe me? Compare the growth of companies with mobile apps to those without mobile apps.
Sales
Quick question. Would you earn more if you earned even while you slept or would you earn more if you earned just in working hours? Obviously, it's the former which is true because you would be earning round the clock. Such is the power of mobile apps. With your mobile app, you are available to your customers all the time. So when your customer wants to make a purchase, you are always there to help the customer make the choice even while your store/office is closed.
Customer Satisfaction
Being available round the clock adds to the customer satisfaction. Your customers would be a lot happier if they can stay connected with you at all times. Say, you are the owner of a cosmetics shop, and it's the middle of the night, and a girl living nearby finds out on a beauty blog that her makeup is preventing her skin from breathing. Now she would be looking for herbal alternatives and guess what? Your store is closed so she can't find it out. Except, you have an app for your store and she simply goes to that app and looks at all of your herbal makeup products and goes ahead and buys the same the next day after trying those out the next day. Having a mobile app is always a win-win situation.
BrainMobi is a leading mobile app development company. We make apps which drive business growth. We know what the customers want and we give our clients exactly that. Our team of top mobile app developers have proved themselves time and again by providing awesome apps to our clients which have helped them grow their businesses. With one of the best UI/UX teams in the market, we create interfaces like you have never seen before. The apps we build are chartbusters and are loved by all. So if you want your app to be loved by all as well, drop us your requirements at sales@brainmobi.com for a free quote.
Let us know in the comments below if you liked the post. And share it if you feel that it would be useful to any of your friends or family members.
---