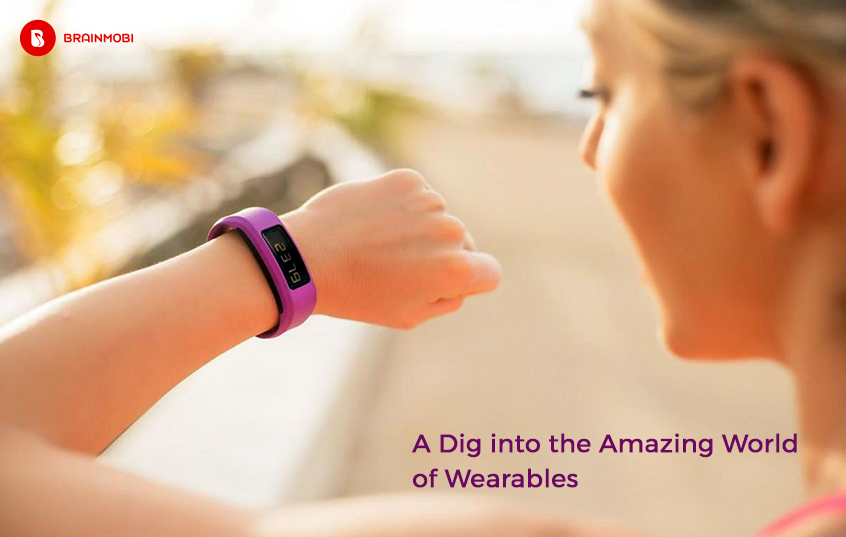 If the current scenario of technology and its contributions towards the progress of humanity has appealed to your interests, then let us tell you this is just the tip of the iceberg in terms of the future we are about to see.
Wearables are a new breed of innovation which can be integrated with our body actions and synchronize our actions thereby synchronizing our brains a step better.
As one of the Best Wearable Application Development Company let us give an insight on how the wearables will improve our life better.
IoT and BIG Data are at its best:
While wearables had been conceptualized and visualised much earlier, there are reasons why they could not be executed on a global level. Big Data Management was a huge task that needed to be accomplished before wearables could be put to application use. Following which we saw the rise of IoT which made mass connectivity possible. Without mastering these background complexities wearable technology would have been nothing but a toy. We at Brainmobi before taking part in any wearable related projects take into serious consideration the expertise in BIG Data services in order to let our clients ideate on a more bigger scale.
It is the New Face of Healthcare:
One department of wearables is dedicated to monitoring devices which unlike other medical equipment are fairly cheap, smart and versatile. Before this, it was never possible to monitor such a determinant factor of healthcare.
This is talking medical research to a different path where instead of diagnosis, conclusions are being inferred on the grounds of practices to stay healthy.
The other remarkable feature which software constructed wearable devices offers efficient methods of recording statistics which are very detrimental in coming up with correct scientific practices in fitness. Besides smart wristwatches, there are plenty of other body implants which are expected to resolve issues which could not be resolved earlier.
Simulated Learning:
Wearables like gloves and goggles have the ability to simulate learning environments which makes education and skill learning cheaper and efficient at the same time. Space research organizations have adopted the use of simulated learning environments to help its professionals get accustomed to challenges which would have been a burden when done with real-time resources. Better use of wearables in other fields can save resources and at the same time accommodate more number of scholars.
Gaming and Immersive Experiences:
Wearables and other domains like AR and VR are some very engaging topics for a gamers innovation. Being one of the top game development companies, we can easily predict to you the fact that wearable technologies will soon replace the use of joysticks as experiences become more immersive and game developers would prefer that to enhance the quality of their products. Combined with big data resources, now we have complex systems connected on a global scale which can deliver the same graphics environment of console standards.
Safety Standards:
Besides just smartwatches other devices designed for personal conveniences, product developers are testing wearables equipped with sensors of various kinds. Wearables when used as a security measure reduce any risk factors that might arise as a result of human errors. Considering how crucial each and every second play in the context of impulse, technology can play a vital role. Wearable gadgets have a serious requirement in work places which use heavy machinery and factories.
Being one of the top mobile app development company we at Brainmobi spend a lot of time in research and experimentation on emergent technologies like this. If you got the idea of a Mobile App and wish to incorporate the use of Wearables, feel free to write us a mail at sales@brainmobi.com .
---